Mezi turisty je stále větší zájem o donedávna zejména u nás (ve světě se jezdí tímto způsobem již více jak půl století) méně známý druh užívání si volného času, o plavbu na velkých osobních lodích. A ty neustále přibývají a nabízejí další a další možnosti. Stačí si jen vybrat. 

Ceny (akční) jsou často překvapivě výhodné, nevýhodou je dopravení se do a z místa vyplutí + navíc cena tohoto dopravení se do a z přístavu). Velmi často je možné vzít s sebou děti do 18 let zdarma nebo za sníženou cenu (jako 3. a 4. osobu do kajuty).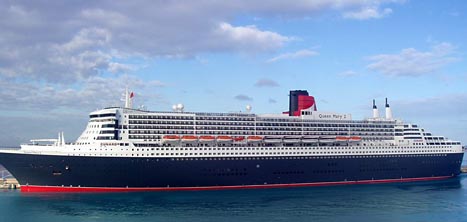 Největší osobní loď světa Queen Mary 2
Sám jsem již takovéto plavení se využil v Karibiku, Indickém oceánu a Středozemním moři a byl to nezapomenutelný zážitek. Plující město s několika tisíci pasažérů a více jak tisícovkou personálu, to se jen tak nezažije.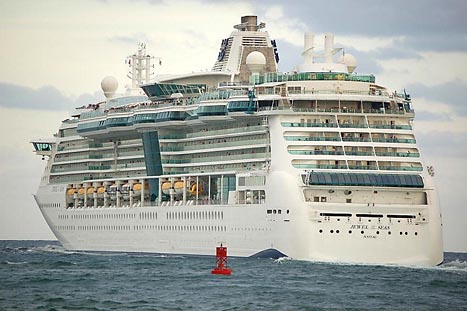 46. největší loď Jewel of the Seas
| | | | | | |
| --- | --- | --- | --- | --- | --- |
| Jméno lodě | Rejdařská společnost | Délka v metrech | Šířka v metrech | Výtlak v tunách   | Pluje od roku |
| | | 345 | 41 | 154000 | |
| Freedom of the Seas | | 339 | 39 | 154407 | |
| | | 339 | 39 | 154407 | |
| | | 311 | 48 | 138000 | |
| | | 311 | 39 | 138000 | |
| | | 311 | 49 | 138000 | |
| | | 311 | 48 | 137308 | |
| | | 311 | 39 | 137280 | |
| | | 290 | 32,3 | 90000 | |
| | | 333 | 38 | 133500 | |
| | | 333 | 38 | 133500 | |
| | | - | - | 115875 | |
| | | 290 | 37 | 115875 | |
| | | - | - | 113000 | |
| | | - | - | 113000 | |
| | | - | - | 113000 | |
| | | 290 | 36 | 112894 | |
| | | - | - | 112000 | |
| | | - | - | 112000 | |
| | | - | - | 110000 | |
| | | - | - | 110000 | |
| | | - | - | 110000 | |
| | | - | - | 110000 | |
| | | - | - | 109500 | |
| | | - | - | 109000 | |
| | | 290 | 36 | 113000 | |
| | | 290 | 36 | 108977 | |
| | | 290 | 36 | 108806 | |
| | | - | - | 105000 | |
| | | - | - | 105000 | |
| | | - | - | 102000 | |
| | | 272 | 35 | 101509 | |
| | | 272 | 35 | 101353 | |
| | | - | - | 95800 | |
| | | - | - | 93500 | |
| | | - | - | 93500 | |
| | | - | - | 93000 | |
| | | - | - | 92250 | |
| | | - | - | 92000 | |
| | | - | - | 92000 | |
| | | - | - | 91000 | |
| | | - | - | 91000 | |
| | | - | - | 91000 | |
| | | - | - | 91000 | |
| | | - | - | 90090 | |
| Jewel of the Seas | | - | - | 90090 | |
| | | - | - | 90090 | |
| | | - | - | 90090 | |
| | | - | - | 90000 | |
| | | 293,5 | 32 | 90000 | |
| | | - | - | 90000 | |
| | | - | - | 89600 | |
| | | - | - | 88500 | |
| | | - | - | 88500 | |
| | | - | - | 86000 | |
| | | - | - | 86000 | |
| | | - | - | 85900 | |
| | | - | - | 85000 | |
| | | - | - | 83338 | |
| | | 285 | 32 | 83000 | |
| | | - | - | 82500 | |
| | | - | - | 81811 | |
| | | 290 | 32 | 86700 | |
| | | - | - | 81769 | |
| | | - | - | 81679 | |
| | | - | - | 81500 | |
| | | - | - | 80000 | |
| | | - | - | 78491 | |
| | | - | - | 78491 | |
| | | - | - | 78309 | |
| | | - | - | 77713 | |
| | | - | - | 77499 | |
| | | - | - | 77104 | |
| | | - | - | 77000 | |
| | | - | - | 77000 | |
| Sea Princess | | - | - | 77000 | |
| | | - | - | 76800 | |
| | | - | - | 76800 | |
| | | - | - | 76000 | |
| | | - | - | 76000 | |
| | | - | - | 74600 | |
| | | - | - | 74000 | |
| | | - | - | 73941 | |
| | | 268 | 32 | 73941 | |
| | | 268 | 32 | 73192 | |
| | | - | - | 70606 | |
| | | - | - | 70390 | |
| | | - | - | 70367 | |
| | | - | - | 70367 | |
| | | 260 | 32 | 70367 | |
| | | - | - | 70367 | |
| | | - | - | 70367 | |
| | | - | - | 70367 | |
| | | - | - | 70367 | |
| | | 293 | 32 | 70327 | |
| | | - | - | 70310 | |
| | | - | - | 70000 | |
| | | - | - | 70000 | |
| | | - | - | 69153 | |
| | | - | - | 68500 | |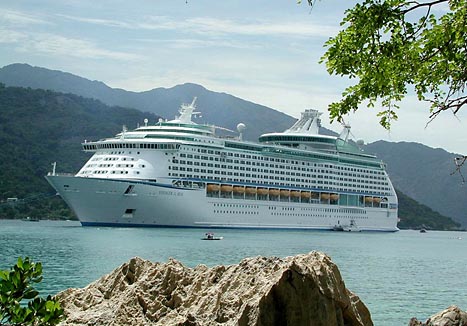 8. největší loď světa Voyager of the Seas